Exciting Opportunity!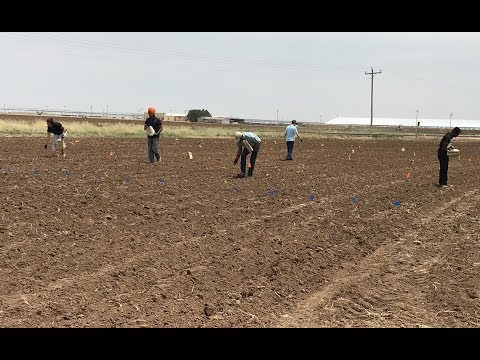 Video
We're looking for graduate students who are passionate about educating the next generation of innovators and change-makers in the areas of sustainability, alternative energy sources, bio products, and resource use in arid regions. This is a unique and valuable opportunity to work in schools and to support the development of science literacy through topics of relevance to sustainability and the Southwest.
This fellowship is a part of the larger SBAR joint research project being conducted at multiple universities, with fellowships at the University of Arizona (UA) and New Mexico State University (NMSU). The SBAR project is investigating the processes, biology, biochemistry, cultivation, and economic potential of two plants that are under investigation—guar and guayule.
The goals of the SBAR education and outreach component for fellows of this project are:
to bring research and science literacy into schools;
to provide graduate students with the opportunity to develop and/or enhance their science communication and/or teaching skills; and
to create an opportunity to learn about and teach topics that cut across many science, engineering and education disciplines including but not limited to science learning, agriculture, emerging energy related technologies, climate change, water scarcity issues, agroeconomy, and community economics.
Selected graduate fellows will be paired with one local/regional school teacher for a full school year. The work with teachers and their students will be to support the development and implementation of lessons and/or activities related to SBAR themes.
Now Accepting Applications
We are accepting applications from current and prospective graduate students in science, engineering, and education related fields including but not limited to engineering, agriculture, natural resources, plant sciences, community development, and science and environmental education.
Benefits to the SBAR Fellows (What you get):
Gain Teaching experience and mentoring from an experienced science teacher/educator;
Gain science/SBAR specific knowledge through speakers/SBAR researchers, field trips, and a two-week workshop on biofuels, bio-economy, and arid land topics and issues;
Receive training and support in curriculum design and development, and media production; and
Receive financial support for your commitment

0.25FTE (10 hours/week) Research Assistantship + partial tuition remission (UA)
0.25FTE (10 hours/week) Research Assistantship + in-state tuition eligibility (NMSU)
Commitment involved (What you give):
One year commitment--July, 2019-May, 2020 (with an opportunity for a second year of funding);
Planning and co-teaching in a K-12th grade classroom (~ 10 hours/week);
Attend a 2-week paid summer training/work session at New Mexico State University

Training dates: July 1 – 3, 2019 & July 8 – 12, 2019
Training location: campus of New Mexico State University, Las Cruces, NM

Register and Attend CHEE597 seminar course: a one-unit course to support your development as a science educator/communicator;
Commitment to developing SBAR related lesson plans/resources that will be shared online;
Fingerprint clearance: Department of Public Safety fingerprinting is required of any Fellow who will work with children and youth in Arizona's and New Mexico's public schools.
Eligibility (Who may apply):
M.S. and PhD students at University of Arizona and New Mexico State University
Current and prospective graduate students in the following fields: Engineering, Environmental Science, Natural Resources, Biosystems Engineering, Plant Sciences, Agricultural Sciences, Soil Water & Environmental Science, and Education with an emphasis or experience in science or environmental education.
Students with an interest in teaching science to youth
US citizens, permanent residents and international students who meet qualifications
How to apply:
SBAR 2019 Graduate Fellows Application
Resume or CV
Letter of interest describing why you want to be an SBAR Fellow and detailing your outreach and/or teaching experience (1 page max)
Research summary (1 page max)
Two faculty letters

One letter of recommendation from a current faculty member at your university
One letter of support from your current faculty advisor indicating support for your participation as an SBAR Fellow

Application deadline: March 31, 2019