SBAR Presentation Wins Award!
May 27, 2019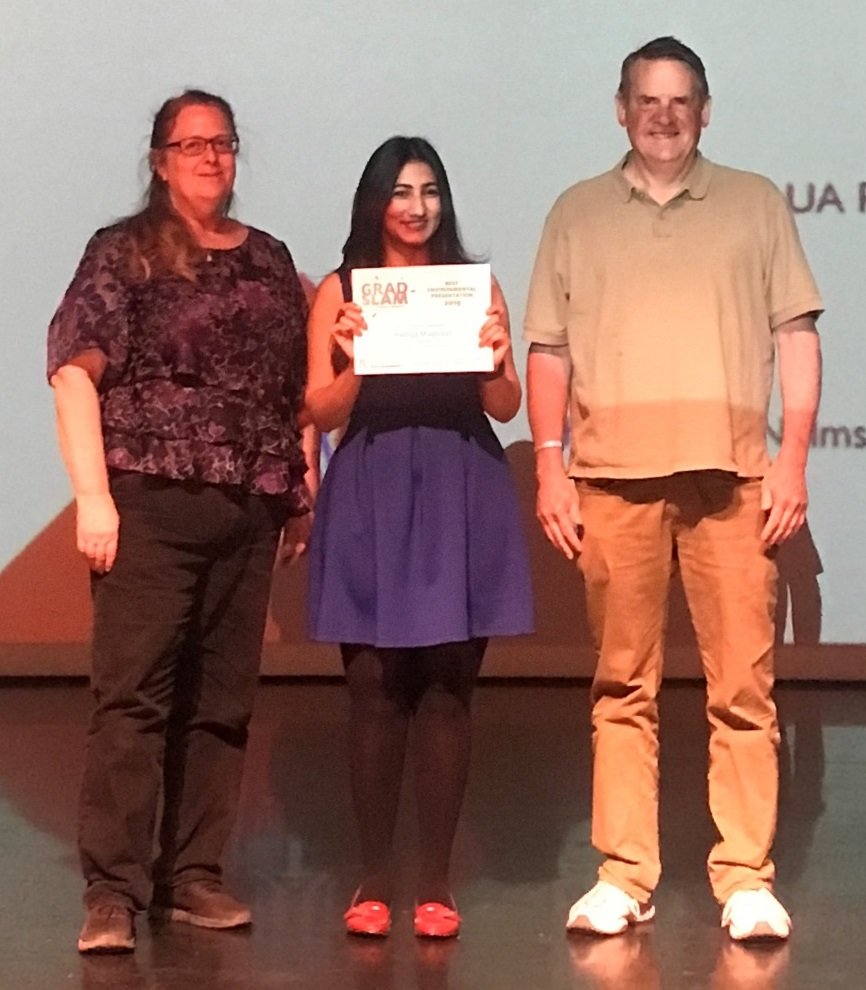 Hadiqa Maqsood, a Biosystems Engineering PhD student at the University of Arizona working with Dr. Peter Waller, was awarded the top prize for the "Best Environmental Presentation" at the 2019 GRAD SLAM. Hadiqa presented her research on irrigation modeling for improving guar crop production in New Mexico and guayule crop production in Arizona.
GRAD SLAM is a campus-wide competition for the best 3-minute graduate student presentation of a research project. It is an opportunity for students to showcase to the UArizona community and the public the innovative and creative work associated with graduate education at the University of Arizona.
Congratulations, Hadiqa!